As everyone's favorite haunted holiday is approaching, my mind has turned to ghosts and ghouls.
While the COVID cases here in Santa Clara County have been on the decline, kids can (finally!) get vaccinated, and everyone 12+ can now get an Omicron booster, who knows what this fall will bring. So, I'm republishing this list of outdoor and social distancing-friendly fall activities that I first shared back in October 2020.
Here are five spooky and supposedly haunted places in San Jose that you can visit this fall.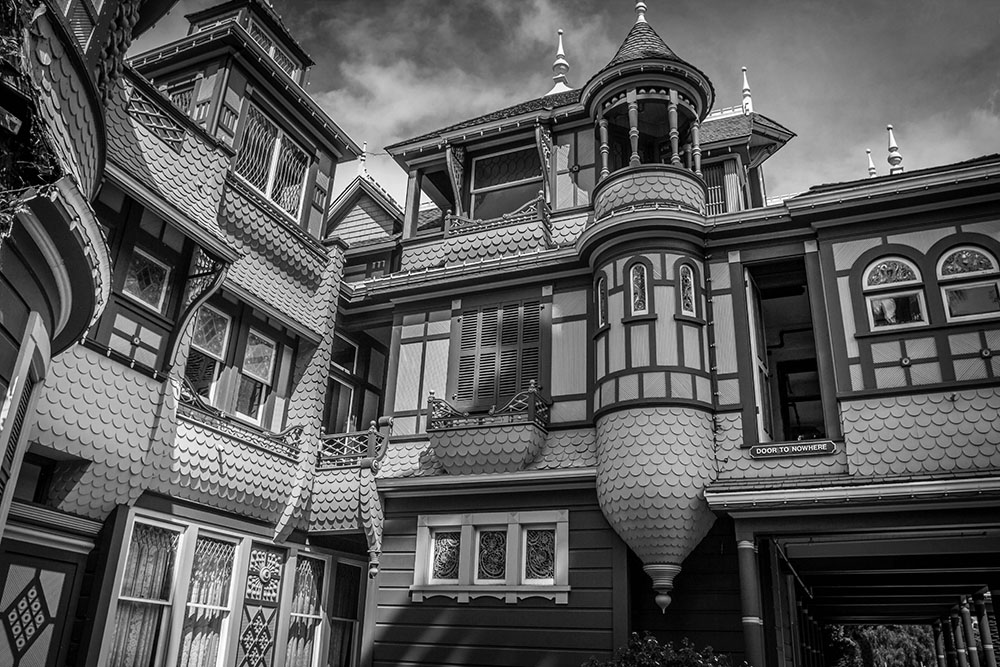 Winchester Mystery House
San Jose's most famous haunted house has opened up for the popular annual Halloween Haunt event, as well as their "Unhinged: Nightshades Curse" tour. You can find out more and book these tours here.
Location: 525 S Winchester Blvd, San Jose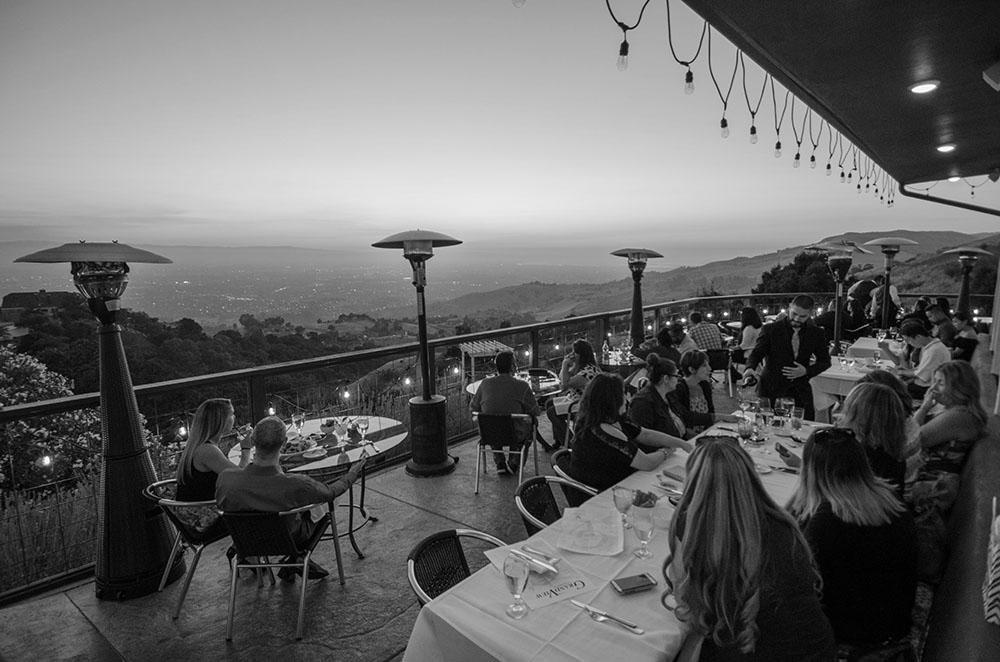 GrandView Restaurant
This scenic steakhouse offers excellent dining with a side of the paranormal. For years, both diners and staff have reported oddly flickering lights and seeing a young girl looking out over the balcony who disappears if you try to approach her. Outdoor, distanced patio dining is available now. Make a reservation here.
Location: 15005 Mt Hamilton Rd, San Jose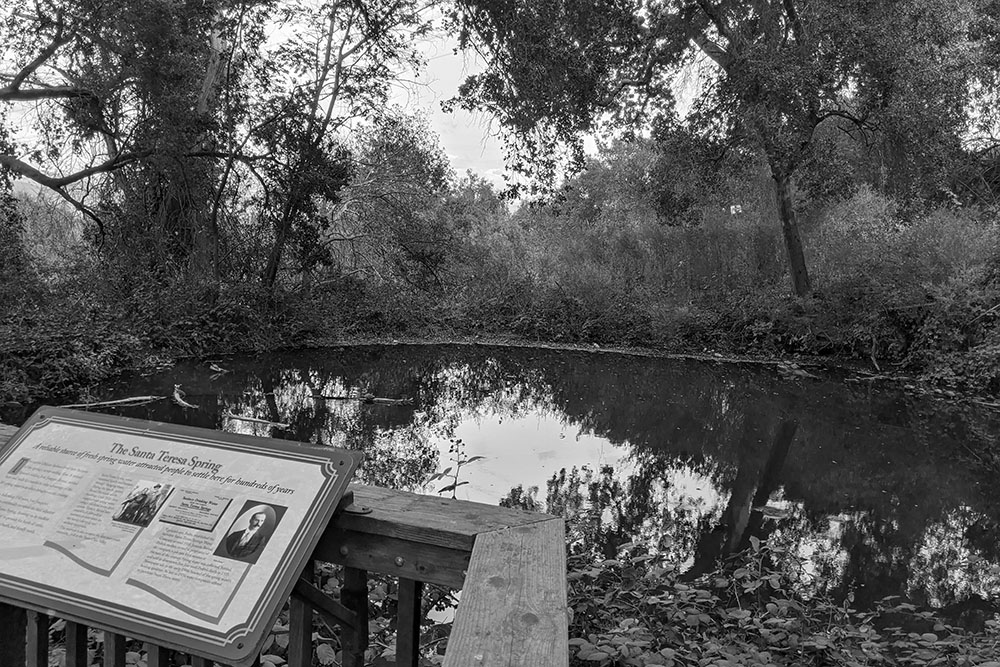 Dottie's Pond (a.k.a. Santa Teresa Spring)
This natural freshwater spring on the site of the old Bernal family ranch has had stories flowing for hundreds of years. An Ohlone folktale told of a mysterious woman in flowing black robes who touched a rock on this site, causing water to pour out. The people who drank from this well were cured of their illnesses. When Jose Joaquin Bernal heard this story, he believed the vision was that of Santa Teresa, a noted healer.
A more contemporary story, tells of a young woman named Dottie, who after being kept away from her lover, killed her parents in a fit of rage. Afterward, overcome by guilt, she went out to the pond and submerged herself in the cold water. Demon hands were said to pull her under, drowning her.
Legend says that you should avoid the water's edge, or risk those same ghostly hands pulling you in and under.
Location: Bernal-Gulnac-Joice Ranch, Santa Teresa County Park. The pond is located near the Intersection of Manila Drive and Manila Way.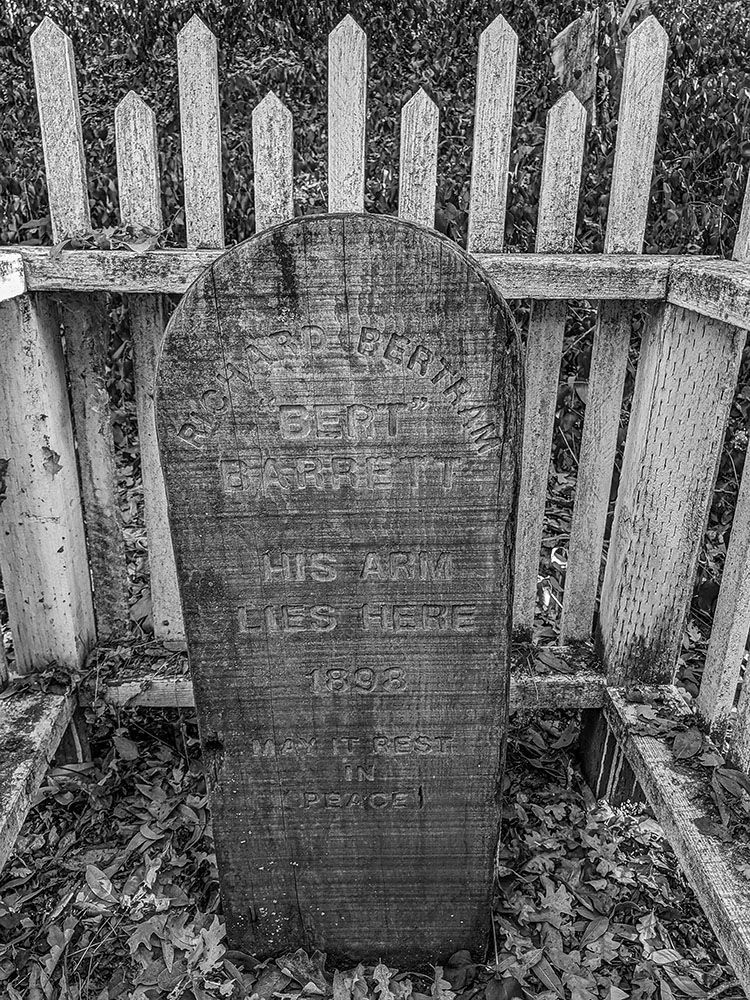 Hacienda Cemetery
The most famous grave in the village of New Almaden's cemetery is not that of a whole human body. In 1893, a 13-year-old boy named Richard Bertram ("Bert") Barrett shot off his arm in a hunting accident in the Almaden Hills. He survived, but in accordance with the local law of the time, his family buried the severed limb at nearby Hacienda Cemetery. Still today you can go to this tiny cemetery to see the fading wooden gravestone marked, "His arm lies here. May it rest in peace." Local legend says that each year on Halloween Night, Barrett's arm comes alive, rises out of the tomb, and tries to reunite with the rest of Bert's body that was buried 61 years later and 11 miles away at San Jose's Oak Hill Memorial Park.
Location: 21440 Bertram Rd., New Almaden. The grave is located in the southern section of the cemetery, which is bisected by Bertram Rd. (yes, it was named for Bert's family!) You can park along the side of the road.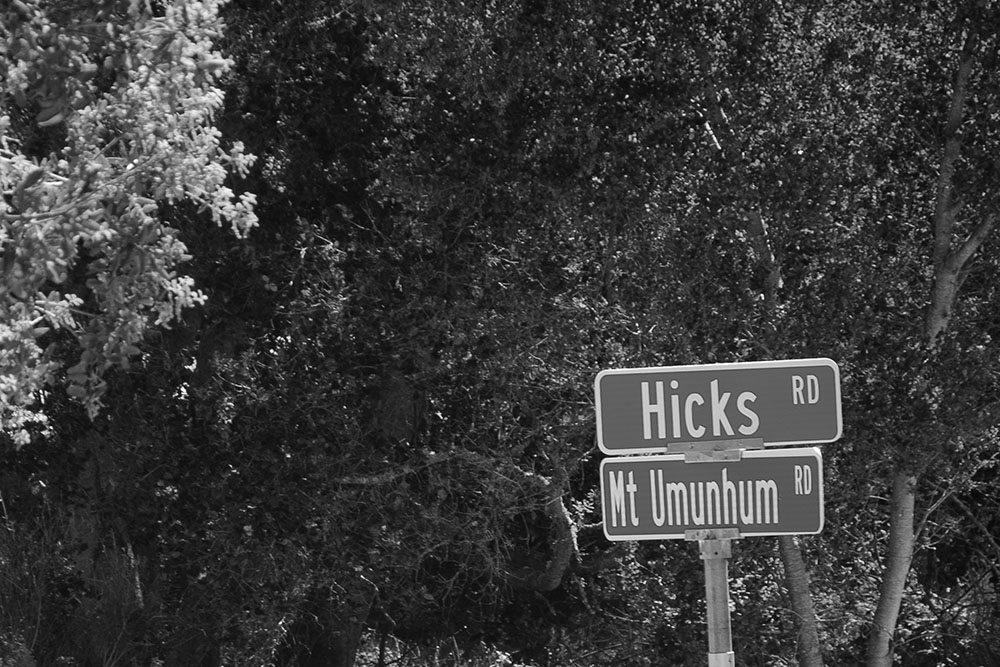 Hicks Road
"Haunted" Hicks Road stretches from the edge of South San Jose through 10 miles of wilderness. During the day, it's a lovely drive along the winding, Guadalupe Creek, but after dark, legends say that spooky things start to happen. Many of the myths involve an organized colony, like a religious community or cult, or family that is actively trying to keep people out. Stories range from the otherworldly tales of ghosts, UFOs, and a reclusive family afflicted with albinism, to seedy stories of satanic rituals, cult leaders, and criminal behavior, such as cars trying to run them off the road.
Location: Along Hicks Road, south of Camden Ave, to the Almaden Reservoir.