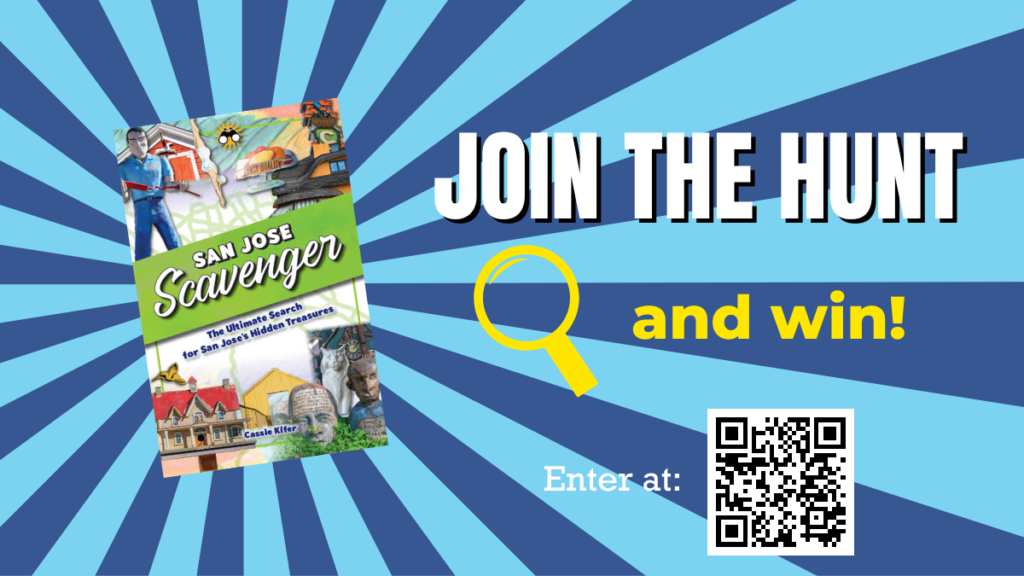 Welcome to San Jose Scavenger! Here's how to join the scavenger hunt:
GET THE BOOK: Get a copy of the book San Jose Scavenger. If you don't have one, you can order it here or pick it up at one of our local South Bay bookstores.
SOLVE THE CLUES: They are arranged by neighborhood. Snap some selfies as you explore. (With your face or without. We just need proof you visited each of the neighborhoods.)
SUBMIT YOUR ANSWERS & PHOTOS: As you solve the clues, enter your answers here. For every correct answer, you will get one point. (Get bonus points for submitting selfies you captured in front of these sites!)
The first winners to get at least 300 points, will get a custom print created right here in San Jose by local artist, Eddie Ramirez.
This challenge ends October 31, 2023. Have questions? Email me here.
Have fun and happy hunting!
Leaderboard
WINNER #2! Renee E. – All neighborhoods completed – 98% correct!
WINNER #1! The Searchers (George & Juliana) – All neighborhoods completed